Movement Collaborators/Dancers
Anda Abramovici
Anda Abramovici is an artist and writer whose goal is to evoke profound emotional landscapes that lead to healing and transformation. Anda studied dance and choreography at UC Berkeley and went on to found and co-produce the Pacific Dance Collective with Elisabeth Crawford, Joe Landini, and Alma Esperanza Cunningham. She later established Anda Abramovici and Dancers. Anda has shown work through self-produced shows in San Francisco and through artist showcases throughout the SF Bay area. Anda has collaborated with SF Bay Area choreographers such as Chingchi Yu, Alma Esperanza Cunningham, and Mary Armentrout. Anda has been fortunate to work with many talented devoted dancers and artists. In recent years Anda has continued to write and paint, most recently participating in the Artist Forum led by Ann DiFruscia. Through her work Anda strives to contribute to a culture that's receptive to the whole person.
Josie Alvite
Josie Alvite has been dancing in, thru, and around the Bay Area since 1995. She received a bachelors degree in Theatre Arts with a Dance Option from California State University, Hayward. She received her masters in educational psychology and has worked as a high school counselor in the Bay Area for over 15 years. She has had the pleasure of working with amazing local, inspiring, choreographers such as; Nina Haft, Randee Pauve, Eric Kupers, Kimiko Guthrie, Laura Renaud-Wilson and now Ching-Chi Yu. She is forever grateful for Shawl-Anderson Dance Center where she gets to continue to take class, dance, move, rehearse and live her best life in motion. The community that comes out of Shawl-Anderson is vibrant, innovative, caring and the most amazing human beings. She is blessed beyond all she can think or imagine.
Andrea Brosnan
Andrea Brosnan came up through the school at Berkeley Ballet Theater under Sally Streets, became an apprentice at 16 and joined the company shortly after. She graduated with honors from the LEAP (Liberal Education for Arts Professionals) program at St. Mary's College.  Andrea has taught and performed internationally in Germany and locally. She teaches ballet all over the Bay, and has been doing so and loving it for over 22 years! She has performed with Santa Clara Ballet, Patricia Banchik's Kinesis, Aileen Kim, and Chingchi Yu.
Ann DiFruscia
Ann earned a BFA in Dance from Emerson College - Boston. Her teaching credits include Radcliffe College, Emerson College, YMCA Boston, Y House, and SADC. She had a Boston-based company, AfterImage Dance Co. that toured N.E. for 3 yrs. Danced in works that include Jack Moore, Sara Sugihara, Liz Rozner, Martin Kravitz, Cid Pearlman, Randee Paufve, Valerie Gutwirth, Rogelio Lopez, Mary Armentrout, Chingchi Yu, Liv Schaffer (DGs); a former member of Ina Hahn Dance Company, Smaller Than Life, Lucas Hoving Company, and LAZARUS Dance. In 2017, she shared an evening of new work (Sisters & Druthers) as part of SADC's Dance Up Close Series. Ann continues to relish the rigor and generative nature of creating work through collaboration and discovery with other dancers. Dedicated member of SADC Board of Directors.
Jessica Fiedler
Jessica Fiedler went through the dance program at UC Berkeley with Chingchi, and has had the pleasure of dancing in several of Chingchi's pieces since then. She works as a school-based physical therapist, and takes dance classes when she can.
Kimiko Guthrie
Kimiko Guthrie is a writer, choreographer, and teacher. She is the co-artistic director of Dandelion Dancetheater and teaches in Cal State East Bay's Theatre and Dance Department. She was a resident choreographer for Asian American Dance Performances, and has danced with many Bay Area-based dance companies, including Margaret Jenkins Dance Company. She has received grants from the Serpent Source Foundation for Women Artists, the Zellerbach Family Fund, Theater Bay Area, The East Bay Community Foundation, the San Francisco Arts Commission, the Gerbode Foundation, The Japan Foundation, and residencies with the Djerassi Resident Artists Program and Shawl Anderson Dance Center. Kimiko holds an MFA in Choreography from Mills College. Her debut novel, Block Seventeen, is an exploration of the fractured aftermath of the Japanese American incarceration.
Nina Otis Haft is Artistic Director of Nina Haft & Company, a Bay Area-based contemporary dance ensemble known for gender and cultural commentary and site-specific performance. Nina has been profiled in Dance Magazine and received support from Djerassi Resident Artist Program, Hambidge Center, Shawl-Anderson Dance Center, Margaret Jenkins' Dance Company (CHIME), Conney Project on Jewish Arts, California Arts Council, among other arts foundations. NHCo is known for Dance in Unexpected Places, performing in dockyards, synagogues, bars, parking lots, regional parks, cemeteries and other liminal spaces. Her work has been presented in Boston, LA, Madison, NYC, Portland, San Diego, Novosibirsk, Amman, Jerusalem, Bethlehem and Ramallah.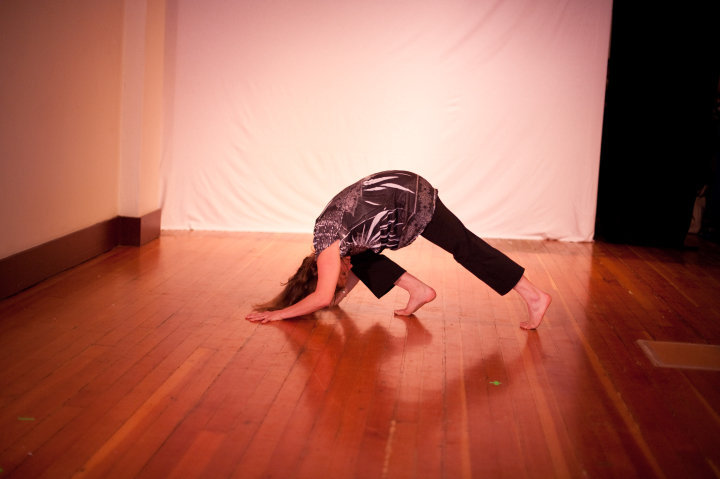 Rebecca Johnson
Photo credit Lynne Fried
Rebecca Johnson
Rebecca Johnson had her early dance training on the East Coast in a Royal Academy of Dance ballet school near Boston. She discovered modern dance in 1985 and began performing professionally with Moving West Dance Company at the age of 14. Rebecca earned Bachelor of Arts degrees in Dance and English Literature from Rutgers University. While in residence in New Jersey and New York City she performed in companies directed by Michael Gary and Val Suarez. Rebecca completed her Master of Education degree from the University of New Hampshire in 2001. Rebecca migrated west to California in 1999 and since then has performed with Nina Haft & Company, Paufve Dance, Abigail Hosein's ahdanco, Rogelio Lopez & Dancers and Dana Lawton Dances amongst others. She was the Managing Director of Shawl-Anderson Dance Center from 2008-2014 after seven years of teaching modern for teens and adults at the Center as well as serving on the board. Rebecca became the Executive Director of Shawl-Anderson in January 2015. Rebecca's administration background includes work with a range of non-profit organizations, both in social services and the arts, as well as private consulting work for numerous individuals and companies in the areas of fundraising, marketing, event production, publicity and graphic design. She also serves as adjunct faculty at Saint Mary's College in Orinda, CA for the Master of Fine Arts program in Dance.
Debby Kajiyama
Debby Kajiyama co-founded Naka Dance Theater with José Ome Navarrete Mazatl in 2001. Debby's artistic practice includes an attention to story, objects in relation to the moving body; and the liminal state between the conscious-unconscious. Since 2001, Debby has created nine full-evening programs and numerous shorter works with NAKA that have been presented nationally and internationally. Debby has also performed with Dandelion Dancetheater, June Watanabe in Company, and Dance Brigade. She has traveled to Cuba to share Obon Festival folk dances and music, and to conduct oral histories of the Japanese Diaspora there. Debby has been an artist-in-residence at the Djerassi Resident Artists Program, an Irvine Fellow at Montalvo's Lucas Artists Residency Program, and a recipient of an ACTA Apprenticeship to study Taiko with Jimi Nakagawa. She is the recipient of the 2014 The Della Davidson Prize.
Carol Kueffer-Moore
Carol holds an MFA in Dance from New York University and a BA in Dance from UC Santa Cruz. She was a founding member of the New York based Modern Dance Company, David Dorfman Dance, and toured internationally with the company for eleven years. Carol's company, Carol Kueffer Dance has performed at the National Dance Festival of Brazil in Bahia, throughout New York City and in the San Francisco Bay Area. Her choreography has also been set on students in colleges and universities including UC Santa Cruz, Saint Mary's College and Sonoma State University. Carol enjoys swimming, hiking, dancing in nature and sharing her love of dance while teaching children in the Oakland public schools and at Shawl Anderson Dance Center.
Eric Kupers
"I am an interdisciplinary teaching artist, focusing primarily on the intersections of inclusive dance, music, storytelling, community ritual, and spiritual practice. I am a grateful visitor on the territories of the Yrgin/Chochenyo/Ohlone & Southern Pomo peoples in Northern California. My people are Ashkenazi Jews that came to Turtle Island from Russia, Ukraine, and Eastern Europe in the early 1900's. I am also of the Walks-Between people, including Queer folks, Artists, Activists, Outsiders, Rebels, Mystics, Wizards, Witches, Healers, Visionaries, Weirdos, Queerdos, and Divergent people from throughout human history. I am a professor and department chair for Theatre and Dance at CSU East Bay, a co-founder and co-director of Dandelion Dancetheater, and create art with Dandelion, Bandelion, Mandolion, the CSUEB Inclusive Interdisciplinary Ensemble, Ultrasonic Current, the Wandering Ensemble, and a diverse web of artists."
José Ome Navarrete Mazatl
José Ome Navarrete Mazatl
José Ome Navarrete Mazatl co-founded Naka Dance Theater with Debby Kajiyama in 2001. Jose is a native of México City where he was first exposed to theater and dance, choreographing and performing in parks, hospitals, and children's parties as a clown and dancer. He studied dance at the National Institute of Fine Arts in México, and has a B.A. in Anthropology from UC Berkeley and M.F.A in Dance from Mills College. He has studied dance with
Sara Shelton Mann
, Taiko with
Hiroyuki Nakagawa
and Argentine Tango with Nora Dinzelbacher. In 2004, José was the recipient of a Bessie Schönberg residency at The Yard, and a Djerassi residency. José is the recipient of a CHIME Across Borders fellowship with Ralph Lemon. Navarrete has taught dance and performance to youth and adults in Mexico, and in the San Francisco Bay Area at Berkeley High School, Marin Academy, Cal State East Bay, and Yerba Buena Center for the Arts. He was a 2018 U.S.-Japan Creative Artists Fellow, a 2019 Dance/USA Artist Fellow and a
2021 Guggenheim Fellow
. José Ome's curatorial practice can be seen at the FRESH Festival and at
Eastside Arts Alliance
's Live Arts in Resistance (LAIR) initiative, which provides residencies and performing opportunities for artists of color in East Oakland.
Nancy Ng
Nancy Ng is a teaching artist and Co-Executive Director with Luna Dance Institute in Berkeley, California. She is on the Professional Learning faculty at Luna where she facilitates professional development workshops; and mentors and coaches teaching artists, teachers, and social service workers committed to dance education as a way to strengthen communities. Prior to joining Luna, Ng was the Administrative Director and a resident choreographer with Asian American Dance Performances (AADP). In her eight-year tenure with AADP, she presented the work of regional, national and international artists; directed outreach and education programs; and choreographed her own works which delved into Asian female stereotypes, immigration and racism. Nancy's service to the dance field includes past president of the California Dance Education Association, current board trustee co-chair for the National Guild for Community Arts Education's Racial Equity Committee, and member of the National Dance Education Organization's JEDI Initiative.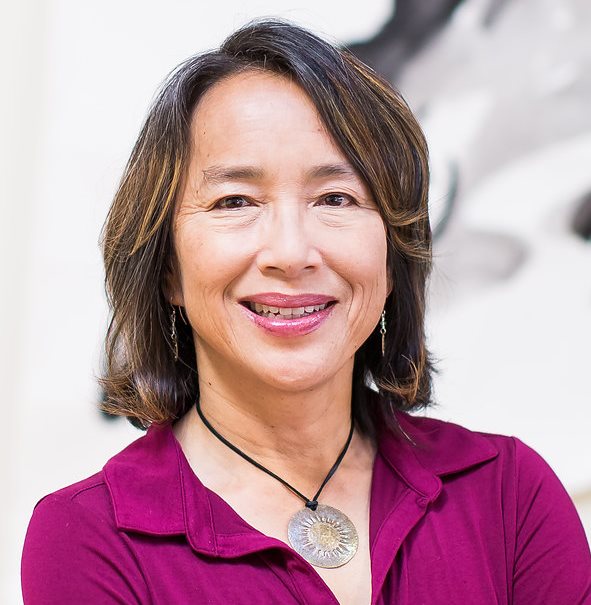 Anna Dal Pino
Anna Dal Pino works in watercolor, oil and dry media. She paint primarily animated still lifes and landscapes. Bones, household objects and strait jackets are common subjects. Travels in New Mexico and along the Pacific coast influence her land and seascapes. Anna's work has been called "intelligent", "twisted domestic" and "structural still life."
Neela Reed
Neela Reed received her ballet training from the Petaluma School of Ballet with Ann Derby and Robert Nichols. Her teaching is influenced by her years of work in special education classrooms, degrees in French language and Sculpture, and a passion for increasing body, racial and gender diversity in ballet. This combination of influences gives her an egalitarian and compositional approach to Ballet. Her classes emphasize clean, musical technique and artistry through the cultivation of presence and self acceptance. In the summer of 2018 Neela studied Vaganova pedagogy at the Hartt school with Carol Roderick. In winter 2020 she became certified in American Ballet Theater's National Training Curriculum, where she studied on scholarship. Neela has danced locally with Ballet Afsaneh, Ruth Botchan, Joan Lazarus, Lisa Rosario, and Chingchi Yu. She is currently the owner and artistic director of Piedmont Ballet Academy.
Julia Sweeney received her BA in Social Studies from Harvard College, where she also studied nonfiction video and served as a research assistant to Beirut-based artist Lamia Joreige. Julia has worked in mental health counseling and education, and is currently a programs associate at 826 Valencia and a free-lance video artist based in Oakland.
Lisa Tenorio
Lisa Tenorio is a dancer, choreographer, yogi, equestrian and native of Guam. She holds an MFA in Dance from St. Mary's College of CA, presenting her thesis performance as a site-specific work at Montara State Beach. She enjoys experiencing dance in its infinite expressions and collaborating through the power of movement and the creative process. Current themes in her work include exploring ancient wisdom and the interconnection of the human self with all of nature.
Gopika Nia Womack-Freeman
Gopika Nia Womack-Freeman
Gopika's love of dance grew out of her training in west African and east Indian sacred dance traditions as a youth. She earned a BA in Modern Dance at Mills College and later pursued her teaching credential, allowing her to develop as an Arts Educator in public and private schools. She has gone on to teach dance in Los Angeles and Oakland Unified School Districts, at Luna Dance Institute, and overseas in Shanghai, China and Kuala Lumpur, Malaysia. She is amazed how dance builds community across ethnicity, nationality and gender.  Currently, she teaches in the Bay Area where she explores the intersectionality of dance and social justice, socio-emotional learning, and joy. She continues to dance with Carmen Roman's Afro Peruvian dance company Cunamacue and treasures her experience as a dance collaborator with Chingchi Yu.
Maya Woodson Turman
Maya Woodson Turman is a finance professional with extensive experience in financial planning and analysis. She graduated from the University of California, Berkeley with a double major in Dramatic Art - Dance and Economics. She is a Certified Public Accountant (CPA - inactive) and has worked for numerous public companies in the Bay Area including The Clorox Company, LeapFrog Enterprises and Onyx Pharmaceuticals. She is currently the Director of Business Process and Strategic Analysis in the Office of the CFO for UC Berkeley. Maya is also a modern dancer and practices and teaches yoga. She is a patron of the Arts and is currently an Advisory Board Member for Paufve Dance. Maya previously served on the Board of Directors for Shawl-Anderson Dance Center and rejoined in 2021.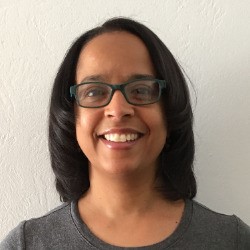 Chris Evans
Chris Evans is an Oakland-based interdisciplinary artist trained in music and dance. Her practice focuses on how we might cultivate listening, listening to the invisible, listening for the forgotten, listening to what silence holds, listening with our eyes, ears and bodies. Her work invites us to listen to the unknown, to let the unknown seep into our ears, every pore before we colonize it with our minds and our words. She is the co-founder of Idora Park Project Space with Ernest Jolly, directs Reconstruction Study Project, and a member of the House Full of Black Women Collective, and A Simple Collective.
Mark Fish
Mark Fish is a composer, arranger, violinist, and violist from the San Francisco Bay Area. His music has been performed by the Minnesota Orchestra, Fifth House, San Francisco Symphony's Adventures in Music program, and Music at the Mission, where he serves as composer-in-residence. His children's work, Ferdinand the Bull, was recorded for an award-winning album narrated by actor David Ogden Stiers, and other works of his have been published by Hal Leonard. He has been commissioned by groups including the Newport Symphony, the Del Sol String Quartet, and Asian American Dance Performances, for which he composed the a cappella piece Yo!, choreographed by Chingchi Yu and premiered by Quintessence. Recently, he composed theme music for the podcast Viral Love by journalist Sabrina Lin.
Tako Oda
Tako Oda is a composer and vocalist working primarily in interdisciplinary, collaborative projects. As a countertenor, he had the privilege of premiering work for Pauline Oliveros, and became deeply influenced by her synthesis of meditation, music, and movement. Still engrossed in these subjects, as a yoga and voice teacher Tako develops mindful singing workshops for movement artists. He also teaches capoeira and yoga at Mills College and helps run a capoeira studio in Berkeley.
Sky Tan
Born in Beijing, Sky Tan began her journey to become a classical pianist at the age of 5. She was under the tutelage of many instructors at the Tianjin Conservatory of Music. But Dr. Alexander Goncharov stood out and had a very strong influence on her current approach and undying passion for music. Sky first became a ballet pianist in 2004 at the Beijing Dance Academy. In 2014, she relocated to the US and began her tenure as an accompanist at the San Francisco Ballet and Alonzo Kings Lines Ballet, where she learned the art of improvisation and the important ability to "read a class." Sky has released a number of albums ideal for training in classical ballet as well as a series of songs and reflections of her personal journeys throughout her life. Full of spirit and purpose, Sky strives to bring solace to people's lives through the international and original languages of song and dance.
José María Francos (left)
José María Francos
José María Francos has designed for opera, ballet and theater, including the Oakland Opera, Oakland Ballet, The Wallflower Order, the Dance Brigade, June Watanabe In Company, Ellen Bromberg Ensemble, Joanna Haigood's Zaccho Dance Theater, Robert Moses' KIN, Dohee Lee Performance Projects and Amara Tabor Smith. He has received two Lighting Artist in Dance grants from Dancer's Group. In 2001 he became the Production Manager and then Director of Production and Technical Services for Yerba Buena Center for the Arts in San Francisco, a position he retired from in 2016.